Expert creative services focusing on three main areas:
Design, Development and Marketing.
Web Design
Web marketers building websites that convert.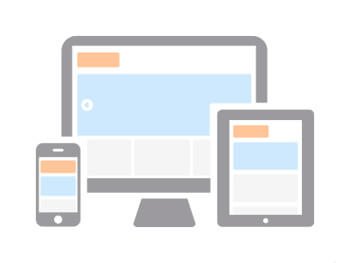 We build on any CMS platform (like WordPress, Joomla, Drupal), eCommerce stores or code your site from scratch (HTML5 / PHP / JQuery).Our team uses agile development techniques to make sure your website is designed and developed as fast as possible. Our expertise in project management streamlines the development process saving our team time. This allows us to offer the industries most efficient turn-around time and in turn save you money.
Every web design and development project is executed based on the following criteria:
Information architecture – What is the objective of the website and how will we present the information for the users? What is the main Call to Action or CTA? Is the CTA in a location that can be easily discovered by a visitor to your website?
User oriented – How is the user experience? People take less than once second to decide if your brand is credible. You only get one chance to make that first impression. We build sites that will be seen by real people. We want to make sure the users have a positive experience with the site and ultimately respond to your call to action.
Search Engine friendly – We follow best practices to make sure your site is indexed by various search engines. In addition, we can provide you guidance on what needs to be done in order to start attracting organic traffic.
SEM (Search Engine Marketing)
Acquire more customers or sell more products by attracting the right type of traffic.
Certified Google Partners
Understanding our plan of attack – we use a simple but effective formula (per keyword):
What is your conversion rate? Conversions divided by traffic.
What is your allowed cost per conversion? What you are willing to pay for that conversion.
Allowed cost per click? Divide the allowed cost per conversion by the amount of traffic you need to get one conversion.
Once we identify room for optimization we can optimize the landing page (to increase conversion percentage), ad copy (to improve clicks and decreasing cost per click) or simply forget about a certain keyword and move to the next.
Tracking is the most critical; however, often most overlooked component of a successful PPC campaign. We have the experience and tools to systematically track every aspect of your PPC campaign. This allows us to identify the keywords that are worth investing in and the ones that should be scrapped before you waste any additional money. Basically we maximize your ROI (return on investment).  The second most important ingredient is defining the conversation you wish to convey to prospective customers. We can help with that as we already know in many cases the most popular search terms.
Call tracking (phone calls)
Lead generation (forms collected)
Cart conversions (sale)
Subscriptions (email collected)
After we define a conversion we meticulously track your campaign to insure it is regularly optimize to increase those conversions and reduce cost. Some of the techniques we use to improve the effectiveness of a campaign include:
A-B test landing pages
A-B test ads
Use of negative keywords
Review the traffic per keyword to determine if it converts or not
We also rely heavily on past knowledge
We don't always recommend paid search. There are a lot of variables to consider when deciding to pursue a PPC campaign. How much competition are you up against within your industry? How well are your competitors managing their AdWord PPC campaign? What is your marketing budget? What type of conversion rates to you need to consider the campaign a success?
REMEMBER
Just like you optimize your website competitors are doing the same. It's a race that never ends. If your business relies on traffic, make sure you have a diverse marketing strategy that does not rely ONLY on paid search.
We definitely recommend PPC (if budget allows). It's always good to have some sort of small PPC campaign running that bids on your brand and tests some keywords so we can get some insights into the keywords that convert and direct search engine optimization efforts in the right direction. Remember, your customers use different phrases to find you or your services and these phrases are apt to change from time to time. PPC is like a lab that allows you to quickly test using any type of budget.
Social Media Marketing
Social Media plays a very important role in Internet marketing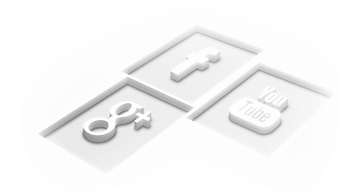 Social Media continues to play an increasingly powerful roll in Internet marketing. Here are some of the reasons it has become so important and you can no longer afford to ignore it as part of your overall marketing strategy:
Search engines algorithms are picking up social media signals for their end results.
Search engines are using social media networks in order to deliver unique search results for people that are logged in to a search engine with their account.
Social media can be a huge driver of organic traffic if the right strategy and tactics are executed.
More people are validating a company's credibility by checking out their various social media outlets.
We offer continued services for Facebook, YouTube and Google Plus
Some of our services include:
We can set up all your social media and secure a vanity URL so it matches your campaign or brand.
Custom designing the social media outlet so your social media page looks and feel like your brand.
Build your audience, readership or followers through posts or campaigns.
NEED EMAIL LIST MANAGEMENT AND BLASTS?
We also offer email management in diverse platforms:
MailChimp
Constant Contact
InfusionSoft
Pardot
If you need someone to assist you in maintaining or building email lists we can help. Email campaigns are a great way to keep prospects or customers engaged. Emailing is not as simple as writing and blasting, you need to keep the following in mind:
You need people's permission to email them (known as opt-in)
Opt-ins must have certain information about the user (like time they opted-in and their IP)
Are you segmenting your lists? Do you have a list for prospects and another one for customers? Segmentation is the most important aspect of any campaign.
Are you complying to email rules and best practices? Please read about the spam act, it basically says:

Explicit permission to email is needed
A physical address on your email blasts should be included.
There should be a link or some method to permit people to unsubscribe to the email blast.

Not complying or following best practices will result in people NOT getting your emails or even worse, someone can take legal action against you
We can submit posts and monitor the social media outlet.
SEO (Search Engine Optimization)
We believe quality (and unique) content is the main driver/ingredient for any search engine optimization strategy.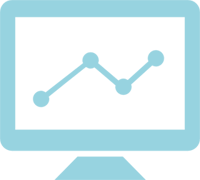 We also focus on making sure your website architecture (how the information is displayed) is built correctly so the traffic flows on your website (instead of bouncing off). We also optimize so traffic turns into conversions and not just traffic.Some of the things we do for SEO are the following:
We decrease your website loading speed (fast is good).
We review your meta tags (if you have them) to make sure they are unique and contain keywords relevant to your target audience search intent and content on the page. If you don't have meta tags we are able to write relevant ones using different techniques including key-word research.
Code to content ratio – we want to make sure search engines see more content versus code.
Set up proper analytics and conversion tracking – we need to quantify your site performance and set benchmarks in order to optimize.
We help you integrate social media with SEO in order to pass some of the value Google wants to see between your site, authorship and social media profiles.
We can offer reputation management to make sure your company's name (or brand) has positive results on the web.
WE DON'T OFFER LINK BUILDING
NEED CONTENT?
It is preferable that our clients provide all content. If needed we offer copywriting services to edit this content and make it search engine friendly. Many of our clients didn't have the resources with the proper skills to produce copy. In those circumstances we are more then happy to offer copywriting services.
Lead Generation
Lead Generation is all about creating business opportunities at the right cost per acquisition. Traffic is important but converting the traffic into an opportunity for dialogue or purchase is what really online marketing should focus on.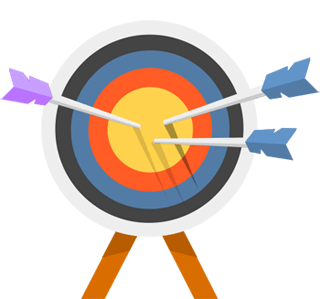 Lead generation is the life line of most organisations. Idea180 offers a comprehensive service combining all the tools at our disposal to maximise your online lead generation efforts. We have experience across industries, optimizing internet marketing activities (getting traffic), web design (user interfaces), content (the message) in order to improve the most important KPI in our line of work – your conversion ratio and the cost per acquisition (CPA).We fully understand that Lead generation is all about quality and not quantity. Our focus is to align the right prospects with your business value proposition.
Our lead generation services encompass:
Digital Sales and Marketing Consulting
Pay-Per-Click (PPC)
Search Engine Optimization (SEO)
User-friendly Web Design
Conversion Rate Optimization (CRO)
Social Media Marketing
Technology Consulting (CRMs, integrations and implementations)
Technology Tools (Business intelligence, analytics and reporting)
Web Video Marketing
Idea180 can help you produce and promote the following types of videos.
YouTube Ads
Product Video Short (Product Showcase)
Corporate Video
(Lobby)
Interviews
Email Marketing
Send your clients or prospects discounts or news about your products and services via email.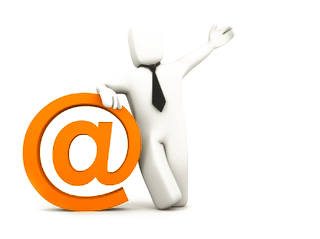 It is much easier to sell to existing clients or existing people on your mailing list than to new ones. You have already earned their trust and proven your brands credibility. Why not send them news about your products and services or perhaps relevant news articles applicable to your field or product? Are you planning an event or promotion and you would like your customers to be informed?We can plan your strategy, load your records, segment your lists and set up the right mail platform that fits your needs and budget. This must be done carefully as to not overload customers with too many emails leading to the opposite effect. Remember there are new spam laws in effect and you want to make sure your campaigns are set up right so your messages get delivered and read.
Our services include:
Creating your database of subscribers and clients, we will provide you consulting so you can grow your list by properly adding double opt-in subscribers.
We will integrate your email platform with your website and/or CRM.
We will design custom branded HTML templates for your messages.
We will provide you with reports for email campaign so you can track which were the most effective promotions (emails sent, opens, clicks, conversions, bounces, unsubscribes, etc).
CRM Integration
Supercharge your marketing and save time with marketing automation.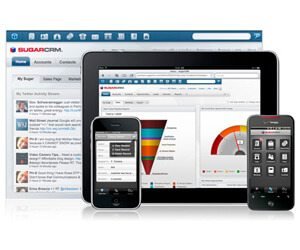 Some of the applications we build, implement or configure are:
CRMs (Like SugarCRM or SalesForce) and EMRs
Custom Android and IOS Apps
Custom web applications
Maximo Asset Management Software
If you have an idea or would like to learn more about limitations or possibilities with application development, just contact us. We like to teach as well as learn new ideas.
We will be able to give you an idea of cost and time based on the specific requirements you have. Every project is different which makes it difficult to just give you a ball park figure.
INFORMATION TECHNOLOGY SERVICES
We are cool geeks. We like to teach technology to our clients in a fashion that is simple and understandable as opposed to the complicated explanations people are used to getting when it comes to technology related questions. If your company needs service for your network or any computer needs please connect with us. We can gladly refer you to one of our IT partners who can provide you with the solution your business needs and /or can afford.