About Us
Get to know us. If you think we are a good match, just reach out.
Idea180 is a full service internet marketing and web development agency dedicated to expanding your presence on the web. We use the latest in depth analytics while building your website. This ensures that you are always in front of the ever changing climate of the web. We have helped people and businesses in numerous industries achieve success. You will find our experiences bring fresh ideas and new perspectives. The best part is we love discussing new ideas (i.e. Idea180) as well as sharing past experiences to help you achieve your goals as fast as possible. Our experience brings added value and different perspectives that are very welcomed by our clients. Our team is diverse and always available to address your needs with personable, professional and timely help.
We pride ourselves on our knowledge of the web and our ability to provide an unprecedented service to all our customers regardless of how large or small. In an industry where customer service and experience are often lacking, we strive for client satisfaction. We are so accessible it's nearly frightening. We listen carefully to your wishes in order to translate your vision into tangible and professional results. If you are thinking about a new website, give your existing website or business a face lift, or start an enterprise online… we want to help you.
People with Ideas drive change.
Our Mission, Vision and Values
What We Value and Why
People

Diversity is Tasty
# 1 Resource

Time

Is Scarce
Needs to be Balanced

Ideas

Are the Roots of Innovation
Excitement is Contagious

Technology

Shortens Distances
Increases Efficiency

Passion

Work is Not Work Anymore
Unlocks Energy
Our Story
We predicted rapid change and disruption.
What's next?
Idea180 was conceived around the year 2001. Our founders foresaw that the exponential advance in technology, the spread of Internet access and connectivity around the globe, and the increased use of smart devices would converge to create the momentum for an information revolution that would disrupt every industry and societies. We can clearly see this happening today.
Idea180 understands the impact of this revolution on businesses, marketing, and our everyday lives. Our agency keeps up to date with technology to understand and anticipate new changes so we can adapt or even leverage these changes as an advantage for our clients. The young group of entrepreneurs founded an agency that recruits the smartest resources from different disciplines and backgrounds; software development, graphic design, internet marketing and project management, to plan and execute custom tailored internet powered solutions for small and medium business.
Our People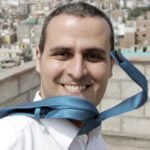 CREATIVE DIRECTOR
Rogelio Estrella is the head of development at Idea180. Roge (that's what we call him) graduated with a degree in graphic design and a degree in audio visual communication. Roge has lived a life influenced by the arts, music , theatre, photography and digital art. As a hobby he enjoys singing opera. His appreciation for art is shown in his web designs. Roge, prides himself on staying up with the ever changing industry of web design. He is always striving to learn more so he is able to continue to develop and create websites with the best technology that pleases the eye and the user. With close to 600 web projects executed under his direction, Roge shares his wisdom teaching web design in a local university. He has worked with Idea180 since the beginning and plays an essential role in the every day operations.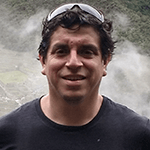 OPERATIONS MANAGER
Harry Garcia is our Operations Manager. He strives for efficiency but is also motivated by original ideas that gets results. He holds degrees in Business Administration, Marketing and Project Management. He worked many years for a large International non-profit organization in the area of Finance and Project Management. He is currently studying International Financial Reporting Standards (IFRS). Harry is very competitive by nature and numbers oriented. His current goal is to make sure Idea180 and its projects run like a Swiss clock.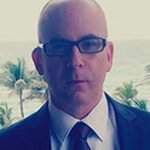 SENIOR BRAND MANAGER
Angel Perez is a senior level creative director with over 20 years experience in the field of advertising, marketing and web design. He has worked with top level brands such as Sony, Whirlpool International, Home Depot International and Bellsouth, among others. He has recently developed an eCommerce site carrying over 40,000 products, in addition to multiple related blog properties and digital marketing campaigns. He is an accomplished illustrator and painter and has written an award winning screenplay.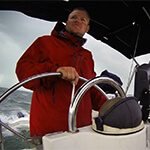 PROJECT MANAGER
Norm Staunton is Idea180's in-house non-profit and strategy consultant. He is helping us refine and realize our vision of a social mission and doing good with the resources we have. His current work with us involves helping us conceive and start a new organization for Idea180 to support and he has helped us in the past with copywriting and business consulting. In his free time he is an avid sailor, paddler, surfer, fisherman, and skier, and smokes southern-style barbeque. Norm attended the Master's Program in Adventure Education at the University of New Hampshire and holds a Master's in Business Administration from the University of Vermont, where his focus was on sustainable business and non-profit strategy. In 2012, Norm was awarded the EPA Environmental Merit Award for his work on electronics recycling in Vermont and hold many other awards and commendations for his environmental and non-profit work.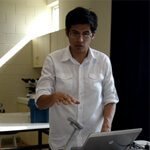 LEAD DEVELOPER
Johan Vallejo is our lead programmer. He is on a mission to pursue new technologies. He wants to bring his IT knowledge to support the development of communities and society. Always enthusiastic about new projects. He is able to visualize how to develop solutions according to the scope and objectives of the project. His favorite sport is soccer, He is also passionate about music. In his free time, he learns how to play musical instruments to help relax his body and mind. Some of the devices he has developed on lab during free time (from scratch): an electroencephalogram (EEG), an eye tracking device, a pedal for electric guitar, a car that follows lines, an electronic whiteboard, a RC car controlled from smartphone via Bluetooth and light set controlled by the beat of his favorite songs.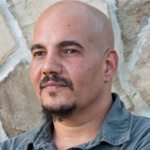 SENIOR COPYWRITER
Jason Montero is a freelance writer and editor who works from both the fundamentals of good writing and the principles of strong marketing and SEO. His goal is to help each client and project 'find their voice' in order to communicate their vision to their audience and customers.
Jason enjoys working with the diverse personalities of Idea180 and their clientele. He is always eager for an opportunity to learn about a new field or to turn a new phrase. His specialties include blogging, website content, newsletters, ebooks, feature articles, social media posts, white papers, and marketing copy.
Jason holds bachelors degrees in English Literature and Comparative Religions and is also a working musician.
PHOTOGRAPHER
Jennifer Fitter is a professional photographer who brings her undiluted perspective to each of her subjects.- whether they are people, places, or things. Her photography combines technical proficiency with patience, artistic instinct, and innate talent for capturing a genuine moment.Jen is a minimalist when it comes to editing, steering away from 'trendy' actions and filtering techniques, aiming instead for clean, natural, honest photographs that celebrate unscripted moments and will withstand the test of time.Jen's personality is a perfect fit with Idea180. She is fun, hard working, thinks outside the box and always yearning to learn and improve on her already incredible photography skills.In her own words Jen says, "I prefer natural light and candid subjects- my aim being to keep myself open to new perspectives while simply trying to convey the truth or essence of whoever, or whatever, I am photographing. My goal as both an artist and a professional photographer is to challenge and exceed expectation.
Our Founders
WHO IS BEHIND IDEA180?
Enterprises are about people. Idea180 is the result of three entrepreneurs from very different backgrounds coming together to do what they enjoy doing the most; making ideas come alive on the web. Just like movie producers turn stories into amazing tales through images and sound, the people behind Idea180 turn concepts and goals into measurable results using creativity, technology and the growing power of the Internet.
"Anyone who stops learning is old, whether at twenty or eighty. Anyone who keeps learning stays young. The greatest thing in life is to keep your mind young." – Henry Ford
JESUS
THE DREAMER
Jesus never runs out of fresh ideas. In his past life he was a database programmer and an IT network engineer. Later, he found his true passion; helping people launch their ideas on the web. His charming smile may come across like he is day dreaming when in fact he is plotting "the hack" or approach to get you where you want to be faster and cheaper. He used to spend entire nights developing complex database reports for large corporations but now he uses his skills formulating web based solutions for your business.
GEAN
THE CURIOUS ONE
Gean (pronounced "John") believes nothing is impossible, because you can probably find how to do it in Google. He discovered his passion for internet businesses while still in high school. Since at a very young age had the opportunity to be involved in internet start-ups. His curiosity has taken him through a life path of learning which resulted in the accumulation of experience in Internet marketing, web development, project management and CRM implementation. He loves to share knowledge or to just think out loud with people. Gean puts every project in perspective by looking at "the big picture".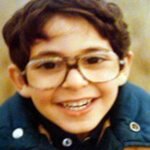 THE GO GETTER
Brian was a very committed sports fan and possessed the competitive spirit and drive of a true athlete. He used to play competitive tennis while pursuing a business degree in college. There is only one thing Brian used to hate more than losing a tennis match and that was disappointing a client or breaking a commitment. For Brian there was nothing more valuable than his word. Brian was very adamant about helping others in any way he could. When he joined Idea180 he develop the non-profit program so we could give back to our community. His spirit and values will always remain in Idea180's core values and DNA.