Idea180 Intern Recruitment Program 2016-2017
Looking for an Internet Marketing Internship in Miami, FL?
Idea180, has a number of full-time, unpaid internship positions for up and coming web marketing professionals. An internship at Idea180 is an ideal opportunity to gather valuable, hands-on experience working along side seasoned industry professionals. As an internet marketing intern you will work directly with clients on real-time projects. This allows you to develop your skills while getting a first hand account of what it is like to work in the diverse and growing field of internet marketing. Employment positions are available to outstanding interns who display talent and initiative.
We offer internships in all aspects of online marketing: Content Marketing, Social Media Marketing, Search Engine Marketing, Copywriting, Graphic Design, and Project Management.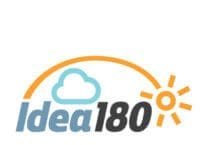 Idea180 (https://idea180.com) is a full service internet marketing and web development company. We use the latest in-depth analytics to ensure that our clients are always in front of the ever changing climate of the internet. We pride ourselves on our knowledge of the web and our ability to provide an unprecedented service to all our customers regardless of how large or small. In an industry where customer service and experience are often lacking, we strive for client satisfaction.
Idea180 is located in Hollywood, FL – a principal city of the Miami Metropolitan Area.
Our ideal intern:
Pursuing a Bachelors Degree in Marketing.
Has excellent written and verbal communication skills.
Possesses creativity, flexibility, variety, and growth potential.
Should be open-minded, a fast learner, enthusiastic, and adaptable.
Prefers challenges, fast pace, new ideas, future focus, and unstructured environment.
The benefits of an Idea180 Internship for a student or recent grad:
Learn more about all aspects of internet marketing.
Apply knowledge learned in the classroom.
Gain valuable work experience.
Decide if this industry is a good fit for you.
Develop and build upon skills.
Obtain references for future job opportunities.
Be considered for staff position.
Follow this link to learn more and APPLY for our 2016 Miami Internet Marketing Internships.
Hands on. Client interaction. Professional networking. Advancement Opportunities.
These Miami Marketing Internships might be a perfect fit for a marketing student at: Barry University, Broward College, Florida International University, University of Florida, Keiser University, Miami Dade College, University of Miami, Johnson & Wales University, Florida Career College.